» UpcomingEvents



»

How to Know Christ





» Foundational Beliefs



» About Tony Sullivan



»

Ministry Resource Shopping





»

Christian T-Shirts





» Prayer Requests



» Contact Us


Sitemap
About Tony Sullivan

Tony Sullivan founded Tony Sullivan Ministries out of a passion to help empower the body of Christ and equip young people with the tools to be successful in life. Tony Sullivan desires to teach what he has learned both in book knowledge and in life experience.

Mr. Sullivan received his B.S. from Denison University in 1999. There, he was point guard for the varsity basketball team. He went on to attend World Harvest Bible College, to become an evangelist. He also was a member of the National Championship WHBC Basketball team. Tony brings his educational and sports background combined with passion for people to all his ministry efforts.

Tony Sullivan is available for speaking engagements at churches, youth ministry events, sports camps and conferences. Please contact us for more infomation. You can call 614-323-7518 contact us by clicking here!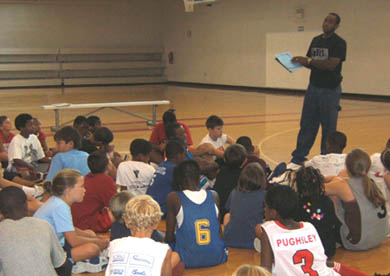 This site is © Copyright Tony Sullivan Ministries 2004-2005, All Rights Reserved
Steve's free web templates